The diamond is perfection alone, nestled among or surrounding other gemstones, or grouped into jewelry of any shape. The April birthstone, just another reason to wear diamonds.
Isn't this frog stunning?
What better way to leap forward into enjoying life than being ready to spring, with this diamond frog starkly set against a bright blue background.
#ryorignalcollection
Delicate gold filigree...
work highlights these diamonds and so gracefully in the necklace of an earring. A pin refashioned as a single earring.
#rysignaturecollection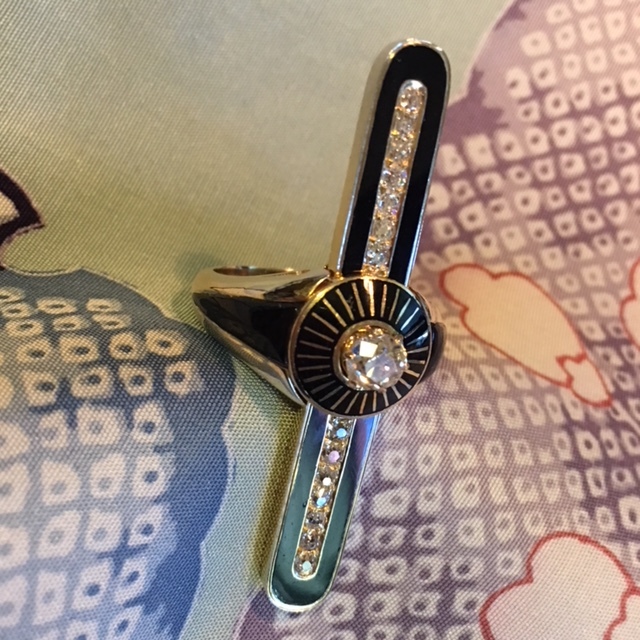 A Tuxedo ring for any occasion.
Originally a long bar pin, it's been recreated as a ring with added enamel on the sides, showcasing the the original centerpiece. This ring sits very well on the hand. Circa 1890s - 1900.
#rysignaturecollection